No School Days
Digital Design Workshops
---
Description
Are you looking for a safe, educational and fun place for your middle school students to spend their days off from school? Your students will love NIU's No School Days - Digital Design Workshops! Looking at local school districts calendars we have found 16 days where middle school students have "No School" but most parents are expected to be at work. 
No School Days include hands-on digital design, games and coding. Check out the list below!
New pricing model, pick your No School Days to come play!
Ages: Middle School
Dates and Topics:
Friday, October 5th & Monday, October 8th:
2-days - Video Game Design - $100
Register for this Workshop!
Friday, November 9th:
1-day - Sphero! Robotic Maze Coding - $50
Register for this Workshop!
Wednesday, November 21st:
1-day - Intro to Esports - $50
Cancelled
Wednesday, January 2th - Friday, January 4th:
3-days - Learning to Code with Minecraft - $150
Register for this Workshop!
Friday, February 15th & Monday, February 18th:
2-days - Video Game Design with Python & Pygame - $ 100
Register for this Workshop!
Friday, March 15th:
1-day - Animation with Stop Motion Studio on iPads - $50
Register for this Workshop!
Monday, March 25th - Friday, March 29th:
5-days - GameMaker Video Game Design - $250
Register for this Workshop!
Friday, April 19th:
1-day - Virtual World Development - $50
Register for this Workshop!
Time: 8AM to 4:30PM
Lunch: Students are asked to bring a lunch.
Location: Northern Illinois University, Founders Memorial Library, Digital Convergence Lab (DCL) Room 338. Students will be met on the turn around on the west side of the library (Carroll Ave) between 7:45 - 8AM. If a student is late a parent will need to walk their child to Room 338. Children are not allowed to come up to the lab alone. Pick-up is at the same location at 4:30PM. All students must be signed in and out each day by an adult.
Program Fees: Based on number of days in each workshop as listed above.
We only have space for 20 participants, so early registration is recommended.
For more information contact: dcl@niu.edu or call 815-753-0673.
Join the Fun!
Design a video game using GameMaker Studio 2
Explore popular video games like Minecraft
Learn the essentials of game design
Program the Sphero Robot
Build Mazes
Learn more about competitive Esports
Try your hand at several popular Esports games
Explore 3D virtual worlds like Minecraft
Program with Redstone and Tynker Code Connect
Use iPads to create stop motion animations
Learn Web Design Skills
Use OpenSim to build a 3D vector-based worlds
---
---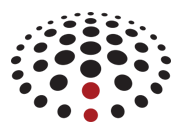 ---

---
Images from our interactive
XBox Kinect window!