HIVE - Highly Interactive Virtual Environments
NIU Foundation Venture Grant

Title: Engaging Student Learning through Highly Interactive Virtual Environments (HIVE) in the 21st Century
This project is to engage students of the digital generation in critically responding to social issues through highly interactive virtual environments (HIVEs): virtual worlds and computer/online games. Through creating, role-playing, and collaborating in HIVEs, students in Schaumburg High School used the
HIVE
to explore their identities in their participating communities by designing avatar appearances, and creating virtual art that addresses social issues.
The goals of this project are to:
Investigate the potential and benefits of emerging HIVEs for learning and teaching.
Design and utilize HIVEs as new learning environments that can extend traditional classrooms to global communities and people from different cultures.
Increase NIU's regional and global publicity and attract additional grants to the university.
Visit the HIVE website for more information.
---
This grant project is co-directed by Lilly Lu, Ph. D., and Aline Click, Co-Director of the Digital Convergence Lab. Funding for this project has come from the NIU Foundation, the Department of Art, and the Division of Outreach, Engagement and Information Technology Services.
---
Resources:
The HIVE project uses free open source server software to support its virtual world Opensim, which we then host on NIU servers. The decision to host our own virtual world was made so that students are not exposed to the general public. While opensource software is usually free you will probably need IT support to set up on your school's server.
For more information please check out the links below.
Opensimulator.org - opensource server software.
Imprudence - opensource client side viewer needed on student's computer.
Another alternative to opensource server software is to have Reactiongrid host your school's virtual world.
If you have technical questions please contact Aline Click at aclick@niu.edu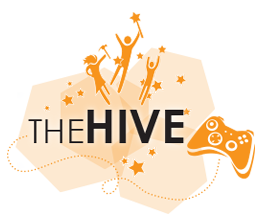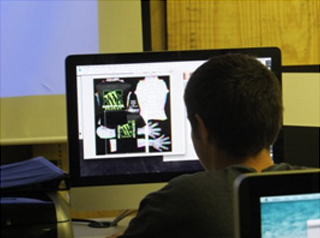 ---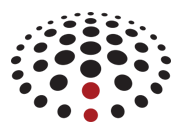 ---
Partner With Us


---
Images from our interactive
XBox Kinect window!