STEM Video Game Design Camp (Middle School Residential Camp)
---
Dates: July 22nd - 27th, 2018.
Middle School: This camp is for students entering grades 7 - 9.
Why spend your summer playing video games, when you could learn how to make you own? Campers will use computer-based tools to design and prototype a playable video game while developing skills in complex problem solving, working in teams, project management, and using computer design software.
Exploring STEM Camp gives middle school boys and girls an opportunity to explore several areas of STEM. Participants will apply to the track of their choice and spend the bulk of the week with the smaller group of students who have also chosen that track. Evening recreational activities will involve all campers. Participants can expect a fun and busy week as STEM options open up before them!
Exploring STEM campers will experience dorm life by living in one of the newly renovated Grant Towers and enjoying meals in Stevenson Hall and the Blackhawk Cafeteria in the Holmes Student Center. Campers will have the opportunity to interact with professionals and students in many STEM fields throughout the day, including informally at meals. Evening activity choices include visits to Davis Hall Observatory, video game night, movie night, and outdoor recreational activities.
Click here for more information about our residential camps.
---
Join the Fun
GameMaker game design software
Explore popular video games
Learn the essentials of game design
Develop a game story
Create game characters
Invent game goals and rules
Storyboard game scenarios
Design a game interface
Create sound effects
Explore 3D virtual worlds like Minecraft
Customize your avatar
Develop objects in 3D
Compare video games to table top games
Cost: Camp fee is $695.00. More pricing information is available here.
Location: NIU DeKalb Campus
Contact: dcl@niu.eduor call 815-753-0673
---
Registration is available by clicking the button below!
---

---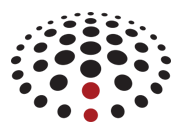 ---
Partner With Us


---
Images from our interactive
XBox Kinect window!