Robotic Programming & Video Game Design Camp (Middle School Day Camp)
---
Dates: July 8th - 12th, 2018.
Middle School: This camp is for students entering grades 5 - 9.
Are you interested in animation, computers, virtual worlds, or video games? Join us this summer for Video Games Design and Development Camp where we have hard fun! This year we are introducing Wink2, a little programmable robot with LED lights!
Wink2 is perfect for students taking their very first steps into written programming code. You'll learn the basics of the C language in an easy, non-complicated way. We'll design a video game in GameMaker Studio 2 then program the Wink2 Robot to move through a real world maze, obstacle course and drag race.
---
Join the Fun
GameMaker game design software
Explore popular video games like Minecraft
Program the Wink2 Robot
Learn the essentials of game design
Develop a game story
Create game characters
Invent game goals and rules
Storyboard game scenarios
Design a game interface
Create sound effects
Compare video games to table top games
Learn scripting languages
Build assets in 3D
And meet profession video game developers
Time: 9am to 4pm
Lunch: Students are asked to bring a lunch.
Location: Northern Illinois University, Founders Memorial Library, Digital Convergence Lab (DCL) Room 338. Students will be met on the turn around on the west side of the library (Carroll Ave) between 8:45 - 9AM. If a student is late a parent will need to walk their child to Room 338. Children are not allowed to come up to the lab alone. Pick-up is at the same location at 4PM. All students must be signed in and out each day by an adult.
Program Fees: Cost for participation in this program is $250. We only have space for 20 participants, so early registration is recommended. For more information contact: dcl@niu.edu or call 815-753-0673.
---
Registration is available by clicking the button below!
---

---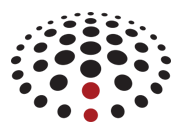 ---
Partner With Us


---
Images from our interactive
XBox Kinect window!