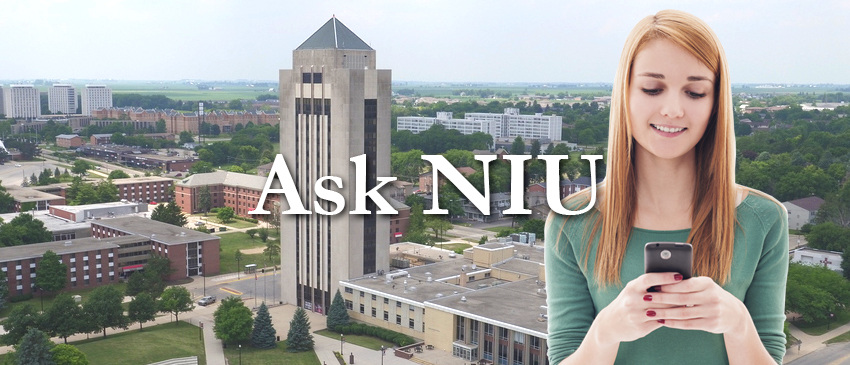 The purpose of the mobile application is to "impact campus-wide retention rates." The team used established instructional design theory and mobile app usability principles to develop a prototype for such an application. The result is the foundation of a product that will benefit the university and its students.
The clients main goal was to provide a user-friendly application that could be used (primarily) by Northern Illinois University (NIU) undergraduates. This app is currently being used by NIU students and their families. For more information or to download the app go to: http://askniu.niu.edu
The clients supplied the design team with a spreadsheet containing over 600 identified frequently asked questions as well as links to relevant NIU web sites which contain the answers.
---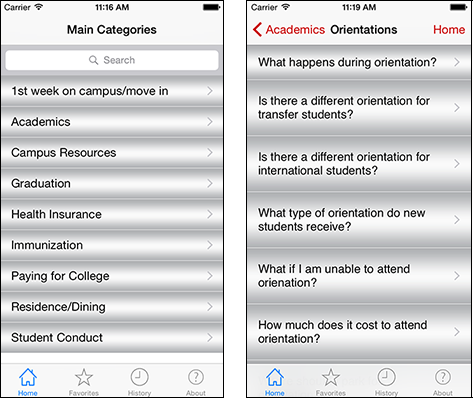 ---
For more information about this project, or to learn how you can get a mobile tour for your historical site, contact:

Aline Click
Director of the Digital Convergence Lab
Northern Illinois University
DeKalb, IL 60115
aclick@niu.edu
815-753-0673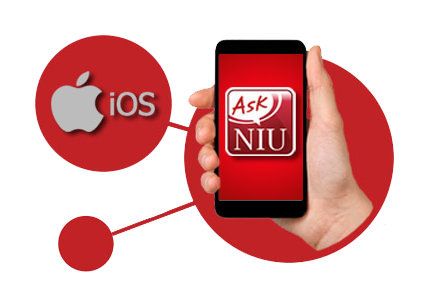 ---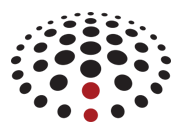 ---
Partner With Us


---
Images from our interactive
XBox Kinect window!